Our Staff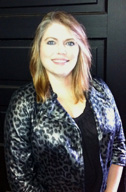 Julie Bauknight primarily practices in the area of family law and personal injury. She is licensed for the general practice of law by the Supreme Court of Texas and has chosen not to be certified by the Board of Legal Specialization.
Background: Julie comes from a Crossroads area family with a respected medical background. Her grandfather was the only doctor in neighboring Jackson County for many years and her dad is a much beloved recently retired doctor in Victoria. Julie graduated from Southwestern University, studied Spanish in Mexico and Spain (speaks, reads, writes and understands pure Castilian Spanish and the local Tex-Mex versions) and interned in Washington D.C. for a Congressman. She graduated from St. Mary's Law School with her Juris Doctor in 1993. Julie was an Assistant District Attorney in Victoria County for several years, took a leave of absence from the active practice of law while raising her and Dexter's four children until the youngest reached school age, and reentered active practice in 2007 when Julie and Dexter opened up their private law practice.
Personal Injury: Julie cut her teeth on her first personal injury case when her fiancee at the time, now her husband and law partner Dexter Eaves, was seriously injured in an automobile accident in the spring of her 3rd year of law school. Her personal experience with the pain, suffering, and financial difficulties both the physically injured and the closest loved ones experience during these times has made her an aggressive and formidable advocate when fighting for her clients against giant insurance companies.
Family Law: Julie is the voice of reason with clients going through divorce. She is firm and fair, but knows how to pull off the gloves to make sure her clients get a fair division of marital property, equitable child support and workable plans for visitation and child custody. As a mother of four children under the age of 15, her number one priority throughout the process is the best interest of the children. She is highly respected by the district judges she practices in front of because she personally invests in making sure the children come first. She represents numerous women who have maintained the home and supported their husband's career only to be left with no apparent way of support for themselves and their children. Julie successfully fights to even the playing field. Surprisingly, she represents many fathers who make better choices for their children and she has no problem in aggressively and successfully fighting for their rights to be the primary caretaker.
Contact Ms. Bauknight at julie@ebattorneys.com.